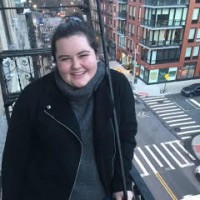 Molly McQuade
Literary Agent
Last updated: January 26, 2020
Literary Agency
Categories
Scripts
Film Scripts
TV Scripts
Description
On the lookout for any story with cinematic potential, an undeniable story engine, or something that has to be seen to be believed.
Contact
User feedback
There is not yet any feedback for Molly McQuade.
If you have had any contact with Molly McQuade (or have any in future), remember to leave feedback – whether positive, negative, or neutral – to help other users.
Add
Note
Show
Notes
Hide
Notes
List
Notes
Notes