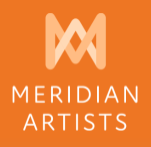 Meridian Artists
Literary Agency
Established: 2005
Last updated: April 25, 2023
Categories
Nonfiction
Nonfiction Books
Scripts
Film Scripts
TV Scripts
Description
Offers premier full-service entertainment industry representation with principal offices in Toronto and Los Angeles. An established leader in the representation and management of Talent, Screenwriters, Directors, Authors, and Key Creatives.
Approaches
How to approach
Online submission system
What to send
Synopsis
Author bio
Writing sample
Location
43 Britain Street, Suite A02
Toronto, Ontario M5A 1R7
Canada
User feedback
There is not yet any feedback for Meridian Artists.
If you have had any contact with Meridian Artists (or have any in future), remember to leave feedback – whether positive, negative, or neutral – to help other users.
Notes for Meridian Artists
Add
Note
Show
Notes
Hide
Notes
List
Notes
Notes