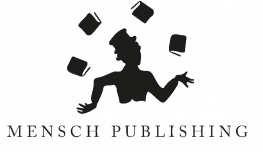 Mensch Publishing
Book Publisher
Last updated: August 18, 2022
Categories
Nonfiction
Nonfiction Books
Description
No mission statement nor other worthy but meaningless platitudes. Its aim is simply to help authors reach readers with minimal intervention and maximum impact and to reward them proportionately.
Contact
User feedback
There is not yet any feedback for Mensch Publishing.
If you have had any contact with Mensch Publishing (or have any in future), remember to leave feedback – whether positive, negative, or neutral – to help other users.
Notes for Mensch Publishing
Add
Note
Show
Notes
Hide
Notes
List
Notes
Notes