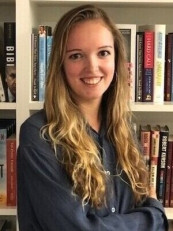 Maria Bell
Associate Agent
Last updated: May 24, 2022
Literary Agency
Literary Agent / Vice President
Senior Agent
Categories
Adult
Fiction
Novels
Baseball
LGBTQIA
Literary
Nature
Nonfiction
Nonfiction Books
Baseball
LGBTQIA
Nature
Young Adult
Fiction
Novels
Baseball
LGBTQIA
Nature
Description
Drawn to adult literary fiction and YA that break conventions in form, voice and character. In both fiction and nonfiction, she's partial to stories involving the natural world, queer identities, baseball, and all those that grapple with conflicts and truths from which most of us instinctively distance ourselves.
Approaches
How to approach
Online submission system
What to send
Query
Synopsis
Proposal
Writing sample
User feedback
There is not yet any feedback for Maria Bell.
If you have had any contact with Maria Bell (or have any in future), remember to leave feedback – whether positive, negative, or neutral – to help other users.
Add
Note
Show
Notes
Hide
Notes
List
Notes
Notes