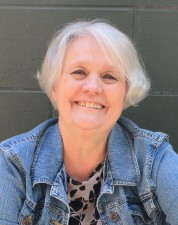 Linda S. Glaz
Author / Literary Agent / Editor / Proofreader
Last updated: September 10, 2021
Literary Agency
Professional Body
Categories
Fiction
Novels
General, and in particular
Contemporary Romance
Historical Romance
Romance
Romantic Suspense
Nonfiction
Nonfiction Books
Description
Looking for nonfiction by experts in their field. In fiction, will consider anything well written, particularly romance, either contemporary, suspense, or historic. No children's or works that include graphic sexuality or profanity.
Online
Contact
User feedback
There is not yet any feedback for Linda S. Glaz.
If you have had any contact with Linda S. Glaz (or have any in future), remember to leave feedback – whether positive, negative, or neutral – to help other users.
Add
Note
Show
Notes
Hide
Notes
List
Notes
Notes