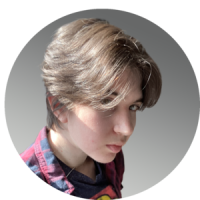 Lee O'Brien
Literary Agent
Last updated: July 22, 2021
Literary Agency
Categories
Fiction
Novels
LGBTQIA
Magic
Romance
Description
Across all age categories, they're looking for books with clear stakes and an immersive world, as well as anything with lots of atmosphere, magic, monsters, intrigue, or a plot full of twists and turns. They're actively seeking underrepresented voices, and they have a particular soft spot for queer romance (whether it's an epic love story or a first crush), ace rep, and trans kids with swords.
Contact
User feedback
There is not yet any feedback for Lee O'Brien.
If you have had any contact with Lee O'Brien (or have any in future), remember to leave feedback – whether positive, negative, or neutral – to help other users.
Add
Note
Show
Notes
Hide
Notes
List
Notes
Notes