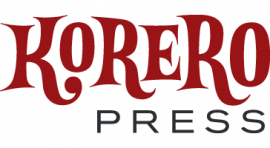 Korero Press
Book Publisher
Last updated: January 13, 2023
Categories
Nonfiction
Illustrated Books
Arts
Drawing
Erotic
Fantasy
Horror
How To
Painting
Popular Culture
Science Fiction
Description
A London-based publisher with a love of lowbrow and kustom kulture. List is mainly made up of pop culture, street art, erotica and horror titles. Publishes illustrated books only. No novels.
Approaches
How to approach
Email
What to send
Query
Outline
Author bio
Market info
User feedback
There is not yet any feedback for Korero Press.
If you have had any contact with Korero Press (or have any in future), remember to leave feedback – whether positive, negative, or neutral – to help other users.
Add
Note
Show
Notes
Hide
Notes
List
Notes
Notes