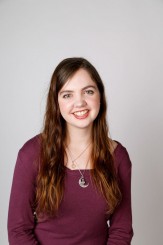 Kenzi Nevins
Junior Agent
Last updated: July 12, 2021
Literary Agency
Categories
Children's
Fiction
Graphic Novels
Fairy Tales
Fantasy
Folklore, Myths, and Legends
Historical Fiction
Magical Realism
Urban Fantasy
Vikings Fiction
Middle Grade
Fairy Tales
Fantasy
Folklore, Myths, and Legends
Historical Fiction
Magical Realism
Urban Fantasy
Vikings Fiction
Picture Books
Environment
Fairy Tales
Folklore, Myths, and Legends
Magic
Nature
Young Adult
Fiction
Graphic Novels
Fairy Tales
Fantasy
Folklore, Myths, and Legends
Historical Fiction
Magical Realism
Urban Fantasy
Vikings Fiction
Novels
Fairy Tales
Fantasy
Folklore, Myths, and Legends
Historical Fiction
Magical Realism
Urban Fantasy
Vikings Fiction
Description
Represents both illustrators and writers for children's picture books, middle grade, and young adult. Interested in magic realism and mythology.
Contact
User feedback
There is not yet any feedback for Kenzi Nevins.
If you have had any contact with Kenzi Nevins (or have any in future), remember to leave feedback – whether positive, negative, or neutral – to help other users.
Add
Note
Show
Notes
Hide
Notes
List
Notes
Notes