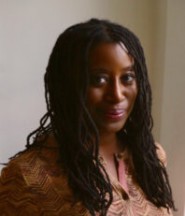 Karen Brailsford
Consulting Agent
Last updated: August 10, 2020
Literary Agency
Categories
Nonfiction
Nonfiction Books
Arts
Biography
Entertainment
Health
Memoir
Spirituality
Wellbeing
Description
Based in Los Angeles and is especially interested in arts and entertainment, memoir, biography, health and wellness, spirituality and works of non-fiction that inspire and shine a light on contemporary conditions.
Approaches
How to approach
Online submission system
What to send
Query
Author bio
Market info
Writing sample
User feedback
There is not yet any feedback for Karen Brailsford.
If you have had any contact with Karen Brailsford (or have any in future), remember to leave feedback – whether positive, negative, or neutral – to help other users.
Notes for Karen Brailsford
Add
Note
Show
Notes
Hide
Notes
List
Notes
Notes