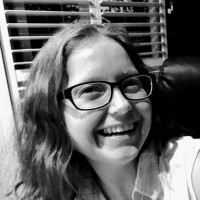 Kaitlyn Sanchez
Literary Agent
Last updated: June 13, 2023
Literary Agency
Categories
Children's
Fiction
Graphic Novels
General
Middle Grade
Adventure
Comedy / Humour
Coming of Age
Friends
Magic
Picture Books
General
Nonfiction
Nonfiction Books
Young Adult
Fiction
Graphic Novels
General
Novels
Adventure
Comedy / Humour
Coming of Age
Friends
Magic
Description
Looking for children's books (picture books through YA) in all categories, including graphic novels, nonfiction, and illustration. She is incredibly eclectic in her tastes, with a great affinity for emotional stories as well as funny stories. Always looking for diversity in all forms, including but not limited to BIPOC, neurodiversity, and LGBTQ+. Loves working with artists, so she's always on the lookout for great illustrators, author-illustrators, and graphic novelists. Generally leans PG and PG-13 for most submissions, though some intensity here and there is fine.
Approaches
How to approach
Query Manager
What to send
Query
Synopsis
Writing sample
Online
User feedback
There is not yet any feedback for Kaitlyn Sanchez.
If you have had any contact with Kaitlyn Sanchez (or have any in future), remember to leave feedback – whether positive, negative, or neutral – to help other users.
Notes for Kaitlyn Sanchez
Add
Note
Show
Notes
Hide
Notes
List
Notes
Notes