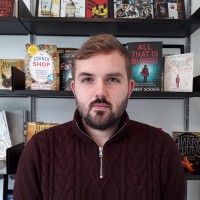 Jordan Lees
Associate Agent
Last updated: February 15, 2020
Literary Agency
Categories
Fiction
Novels
Commercial
Crime
Detective Fiction
Literary
Speculative Thrillers
Thrillers
Description
Represents crime and thrillers of all stripes (whether commercial or more literary), including speculative thrillers; literary fiction; true crime and smart non-fiction. Particularly drawn to writing with a real sense of atmosphere and has a soft spot for anything dark and strange.
Approaches
How to approach
Word file email attachment
PDF file email attachment
What to send
Synopsis
Proposal
Writing sample
Don't approach by
WeTransfer
Dropbox
Google Docs email attachment
Google Docs shared document
User feedback
There is not yet any feedback for Jordan Lees.
If you have had any contact with Jordan Lees (or have any in future), remember to leave feedback – whether positive, negative, or neutral – to help other users.
Add
Note
Show
Notes
Hide
Notes
List
Notes
Notes