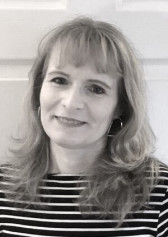 Joanna Kaliszewska
Literary Agent
Last updated: March 10, 2022
Literary Agency
Categories
Fiction
Novels
General, and in particular
Book Club Fiction
Crime
Literary
Thrillers
Upmarket Commercial Fiction
Description
Looking for all types of fiction but particularly interested in reading group, upmarket commercial, literary, crime and thriller.
Approaches
How to approach
Online submission system
What to send
Query
Outline
Author bio
User feedback
There is not yet any feedback for Joanna Kaliszewska.
If you have had any contact with Joanna Kaliszewska (or have any in future), remember to leave feedback – whether positive, negative, or neutral – to help other users.
Notes for Joanna Kaliszewska
Add
Note
Show
Notes
Hide
Notes
List
Notes
Notes