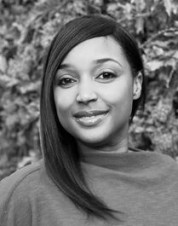 Jemiscoe Chambers-Black
Associate Agent
Last updated: October 26, 2020
Literary Agency
Categories
Adult
Fiction
Novels
Comedy / Humour
Cozy Mysteries
Crime
LGBTQIA
Literary
Low Fantasy
Psychological Thrillers
Romance
Urban Fantasy
Children's
Fiction
Graphic Novels
General
Middle Grade
Adventure
Comedy / Humour
Contemporary
Culture
Fantasy
Folklore, Myths, and Legends
Ghost Stories
Horror
LGBTQIA
Magical Realism
Mystery
Supernatural / Paranormal
Young Adult
Fiction
Novels
Contemporary
Fantasy
Ghost Stories
Horror
LGBTQIA
Mystery
Romance
Romantic Comedy
Supernatural / Paranormal
Description
Currently building her client list in the middle grade, YA, and adult categories. She is also interested in considering illustrators and author-illustrators.
Approaches
How to approach
Query Manager
What to send
Author bio
Query
Synopsis
Writing sample
Pitch
Market info
Online
Contact
User feedback
There is not yet any feedback for Jemiscoe Chambers-Black.
If you have had any contact with Jemiscoe Chambers-Black (or have any in future), remember to leave feedback – whether positive, negative, or neutral – to help other users.
Notes for Jemiscoe Chambers-Black
Add
Note
Show
Notes
Hide
Notes
List
Notes
Notes