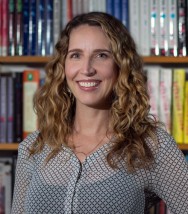 Jan Baumer
Literary Agent
Last updated: April 12, 2021
Literary Agency
Categories
Fiction
Novels
Allegory
Literary
Nonfiction
Nonfiction Books
Business
Comedy / Humour
Cookery
Health
Memoir
Narrative Nonfiction
Parenting
Prescriptive Nonfiction
Religion
Self Help
Spirituality
Wellbeing
Description
Interests as an agent are largely nonfiction, specifically spirituality, religion, self-help, health and wellness, parenting, memoir, and business with a spirituality or self-help angle. Also open to allegorical fiction, but it must have a literary voice and an author with the writing credentials to pull it off.
Approaches
How to approach
In the body of an email
What to send
Query
Writing sample
Proposal
Contact
User feedback
There is not yet any feedback for Jan Baumer.
If you have had any contact with Jan Baumer (or have any in future), remember to leave feedback – whether positive, negative, or neutral – to help other users.
Add
Note
Show
Notes
Hide
Notes
List
Notes
Notes