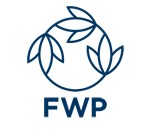 Favorite World Press
Book Publisher
Established: 2019
Last updated: July 13, 2020
Categories
Adult
Fiction
Novels
Animals
Environment
Nature
Sustainable Living
Nonfiction
Books
Animals
Environment
Nature
Sustainable Living
Poetry
Any Poetic Form
Animals
Environment
Nature
Sustainable Living
Children's
Fiction
Middle Grade
Nature
Picture Books
Nature
Nonfiction
Books
Nature
Young Adult
Fiction
Novels
Animals
Environment
Nature
Sustainable Living
Nonfiction
Books
Animals
Environment
Nature
Sustainable Living
Description
An independent publisher based in New York City. We believe that one of the best ways to help change the world is to start small. Our primary mission is to educate, entertain, and inspire young readers with books that focus on nature, wildlife, green living, and compassionate action. Our titles are specifically chosen to encourage creativity, critical thinking, and the confidence to show caring. By fostering an appreciation for the wild and the wondrous and an understanding of the importance of being kind towards both people and the planet, we aim to help shape the next generation of brave, big-hearted, planetary stewards. We help shape them - they help shape the world!

We also focus on young adult and adult fiction and nonfiction books for a general audience that illuminate and celebrate the splendor of nature, demystify the functioning of the environment, and promote biodiversity conservation and sustainable living.

We globally distribute high-quality hardcover, paperback, and electronic books through all major outlets, including Amazon, Barnes & Noble, WHSmith, and Booktopia.

For a complete list of genres and submission guidelines please see our website.
Approaches
How to approach
Online contact form
What to send
Query
Author bio
Synopsis
Writing sample
Contact
User feedback
There is not yet any feedback for Favorite World Press.
If you have had any contact with Favorite World Press (or have any in future), remember to leave feedback – whether positive, negative, or neutral – to help other users.
Notes for Favorite World Press
Add
Note
Show
Notes
Hide
Notes
List
Notes
Notes