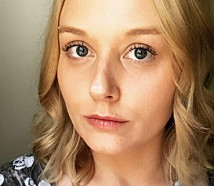 Erica Christensen
Senior Agent
Last updated: July 7, 2022
Literary Agency
Categories
Adult
Fiction
Novels
Romance
Thrillers
Young Adult
Fiction
Novels
Contemporary
Romance
Adult
Fiction
Novels
Historical Romance
Supernatural / Paranormal Romance
Young Adult
Fiction
Novels
Historical Romance
Supernatural / Paranormal Romance
Description
Only open to SUBSIDIARY RIGHTS queries for established Romance and Thriller authors (Self-Published/Indie and Traditional) who retain the subsidiary rights (audio, foreign, gaming, film/tv) for their book(s). The book(s) must have a minimum of 50 reviews. Please include your Amazon author page and Goodreads page in the Bio section.
Approaches
How to approach
Query Manager
Online
User feedback
There is not yet any feedback for Erica Christensen.
If you have had any contact with Erica Christensen (or have any in future), remember to leave feedback – whether positive, negative, or neutral – to help other users.
Notes for Erica Christensen
Add
Note
Show
Notes
Hide
Notes
List
Notes
Notes