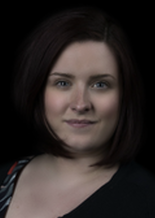 Emily Glenister
Associate Agent
Last updated: October 14, 2020
Literary Agency
Categories
Fiction
Novels
Book Club Fiction
Commercial
Crime
Ghost Stories
Gothic
Historical Fiction
Thrillers
Upmarket Women's Fiction
Description
Looking for reading group and commercial novels, as well as diverse / own voices, with an emphasis on crime / thriller, upmarket women's fiction with a unique hook, post-eighteenth century history, and gothic novels / ghost stories.
Approaches
How to approach
Email
What to send
Synopsis
Writing sample
User feedback
There is not yet any feedback for Emily Glenister.
If you have had any contact with Emily Glenister (or have any in future), remember to leave feedback – whether positive, negative, or neutral – to help other users.
Notes for Emily Glenister
Add
Note
Show
Notes
Hide
Notes
List
Notes
Notes