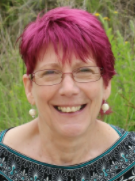 Diana Flegal
Literary Agent / Editor
Last updated: September 10, 2021
Literary Agency
Categories
Fiction
Novels
General, and in particular
Christianity
Nonfiction
Nonfiction Books
General, and in particular
Christianity
Description
A freelance editor and literary coach. Has successfully sold both fiction and nonfiction titles to the Christian and General markets.
User feedback
There is not yet any feedback for Diana Flegal.
If you have had any contact with Diana Flegal (or have any in future), remember to leave feedback – whether positive, negative, or neutral – to help other users.
Add
Note
Show
Notes
Hide
Notes
List
Notes
Notes