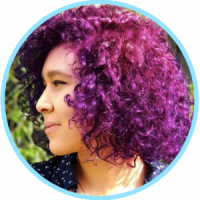 Desiree Wilson
Literary Agent
Last updated: August 11, 2020
Literary Agency
Categories
Adult
Fiction
Novels
Contemporary
Experimental
Fantasy
Horror
Magic
Science Fiction
Speculative
Urban Fantasy
Short Fiction
LGBTQIA
Nonfiction
Nonfiction Books
Memoir
Children's
Fiction
Graphic Novels
Middle Grade
Young Adult
Fiction
Graphic Novels
General
Novels
Fantasy
Science Fiction
Description
I am currently looking for middle-grade, young adult, and adult horror novels; narrative memoirs, especially from BIPOC communities; lush, dark, speculative science fiction and fantasy for young adult and adult readers; YA fantasy, especially adaptations of non-Western folklore and mythos, or interpretations of Western folklore/mythos centering nontraditional protagonists; and short story collections of LGBTQ+ fiction. I am also accepting graphic novel pitches that fall within the above genres, as well as graphic narratives meant to teach complex skills and/or practical information.
Approaches
How to approach
Query Tracker
User feedback
There is not yet any feedback for Desiree Wilson.
If you have had any contact with Desiree Wilson (or have any in future), remember to leave feedback – whether positive, negative, or neutral – to help other users.
Add
Note
Show
Notes
Hide
Notes
List
Notes
Notes