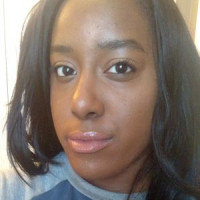 Chelsea Hensley
Literary Agent
Last updated: February 24, 2023
Literary Agency
Categories
Adult
Fiction
Novels
Fantasy
Supernatural / Paranormal Horror
Children's
Fiction
Middle Grade
Adventure
Fairy Tales
Fantasy
Folklore, Myths, and Legends
Historical Fiction
Mystery
Young Adult
Fiction
Novels
Contemporary Fantasy
Contemporary
Dark
Dystopian Fiction
Fantasy
High / Epic Fantasy
Historical Fiction
Mystery
Romance
Science Fiction
Thrillers
Description
In general, here are some of the things I love to see in a manuscript: Intricate plots and complex emotional arcs; Whipsmart protagonists who aren't afraid to get their hands dirty. There's nothing I love more than a main character who throws themselves into the thick of things and doesn't look back; Female friendship, partnerships, rivalries, and everything in between are high up on my wishlist. Girls, girls, girls basically. I prefer narratives to be female driven, and I'd love to see more F/F romantic pairings; I'm a big fan of spies, assassins, thieves and other rogue-ish characters; I love, love, love heists; and I'd love to see some great antiheroes or characters embarking on redemption arcs.
Approaches
How to approach
Query Manager
Online
User feedback
There is not yet any feedback for Chelsea Hensley.
If you have had any contact with Chelsea Hensley (or have any in future), remember to leave feedback – whether positive, negative, or neutral – to help other users.
Notes for Chelsea Hensley
Add
Note
Show
Notes
Hide
Notes
List
Notes
Notes