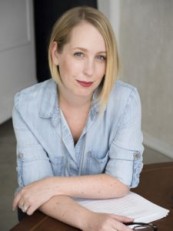 Chelsea Eberly
Literary Agent
Last updated: February 16, 2021
Literary Agency
Categories
Adult
Fiction
Novels
Book Club Women's Fiction
Upmarket Women's Fiction
Children's
Fiction
Graphic Novels
General
Middle Grade
Adventure
Comedy / Humour
Fantasy
Mystery
Picture Books
General
Nonfiction
Nonfiction Books
Picture Books
Young Adult
Fiction
Graphic Novels
Comedy / Humour
Contemporary
Fantasy
Magical Realism
Romance
Novels
Commercial
Fantasy
Feminism
Literary
Mystery
Romance
Social Justice
Thrillers
Nonfiction
Graphic Nonfiction
General, and in particular
History
Children's
Fiction
Middle Grade
Horror
Science Fiction
Young Adult
Fiction
Novels
Horror
Science Fiction
Description
Represents authors of middle grade, young adult, graphic novels, and women's fiction, as well as illustrators who write picture books. She is actively building her list.
Approaches
How to approach
Query Manager
What to send
Query
Author bio
Writing sample
Proposal
User feedback
There is not yet any feedback for Chelsea Eberly.
If you have had any contact with Chelsea Eberly (or have any in future), remember to leave feedback – whether positive, negative, or neutral – to help other users.
Add
Note
Show
Notes
Hide
Notes
List
Notes
Notes