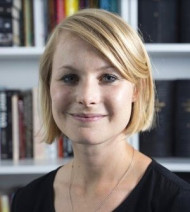 Charlotte Seymour
Literary Agent
Last updated: January 13, 2022
Literary Agency
Categories
Fiction
Novels
Book Club Fiction
Crime
Literary
Suspense
Thrillers
Nonfiction
Nonfiction Books
Arts
Cookery
Cultural History
Food
Journalism
Nature
Popular Science
Social History
Description
In fiction, looks for book club and literary fiction as well as outstanding character – and voice-driven crime, thriller and suspense. She loves writing that crosses boundaries, whether geographic or linguistic or in bringing a twist to a genre.

In non-fiction, she is interested in accessible, engaging writing on a range of subjects including popular science, social and cultural history, reportage, nature, the arts, food and cookery. She especially loves hybrid books, for example, when in a memoir, the personal is interwoven with a bigger story or subject.
Approaches
How to approach
Email
What to send
Query
Synopsis
Writing sample
Contact
User feedback
There is not yet any feedback for Charlotte Seymour.
If you have had any contact with Charlotte Seymour (or have any in future), remember to leave feedback – whether positive, negative, or neutral – to help other users.
Notes for Charlotte Seymour
Add
Note
Show
Notes
Hide
Notes
List
Notes
Notes