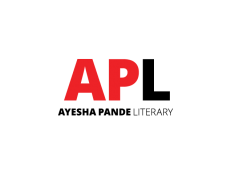 Ayesha Pande Literary
Literary Agency
Last updated: March 31, 2020
Description
A New York based boutique literary agency with a small and eclectic roster of clients. Submit queries via form on website. No poetry, business books, cookbooks, screenplays or illustrated children's books.
Approaches
How to approach
Online submission system
Online
Location
128 West 132 Street
New York, NY 10027
United States
User feedback
There is not yet any feedback for Ayesha Pande Literary.
If you have had any contact with Ayesha Pande Literary (or have any in future), remember to leave feedback – whether positive, negative, or neutral – to help other users.
Notes for Ayesha Pande Literary
Add
Note
Show
Notes
Hide
Notes
List
Notes
Notes