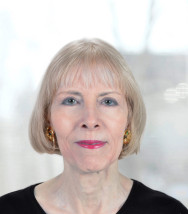 Anna Olswanger
Literary Agent
Last updated: November 13, 2023
Literary Agency
Professional Body
Categories
Children's
Fiction
Graphic Novels
Picture Books
Description
Has been an agent since 2005. Represents a wide variety of genres but is currently focused on illustrated books (picture books and graphic novels).
Contact
User feedback
There is not yet any feedback for Anna Olswanger.
If you have had any contact with Anna Olswanger (or have any in future), remember to leave feedback – whether positive, negative, or neutral – to help other users.
Add
Note
Show
Notes
Hide
Notes
List
Notes
Notes