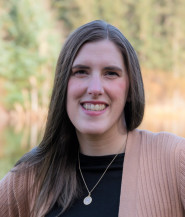 Anjanette Barr
Literary Agent
Last updated: January 18, 2023
Literary Agency
Categories
Adult
Fiction
Novels
General, and in particular
Gothic
Magical Realism
Nonfiction
Nonfiction Books
Arts
Biography
Culture
Folklore, Myths, and Legends
History
Memoir
Nature
Popular Science
Poverty
Religion
Children's
Fiction
Picture Books
Description
She loves genre and popular fiction with substance, and literary and non-fiction titles infused with living ideas that leave readers with a new desire to immerse themselves in the subject matter. In non-fiction she is looking for well-researched biography written in beautiful literary prose, popular science and other disciplines titles that make lay-people enchanted and invested in topics previously over their heads, and memoir with the ability to connect diverse readers. She's also interested in books that shed light on poverty and justice in a new way. She prefers picture books that are winsome and pleasant to read aloud. Particular interests are the exploration of culture, history, faith, myth, fine arts, and nature. She has a soft spot for gothic novels and magical realism. As a mother of four, she's is especially fond of books that can be read aloud and shared with the whole family.
Approaches
How to approach
In the body of an email
What to send
Query
Writing sample
Don't approach by
Google Docs shared document
Email attachment
Contact
User feedback
There is not yet any feedback for Anjanette Barr.
If you have had any contact with Anjanette Barr (or have any in future), remember to leave feedback – whether positive, negative, or neutral – to help other users.
Add
Note
Show
Notes
Hide
Notes
List
Notes
Notes