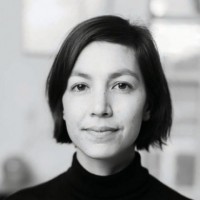 Angelique Tran Van Sang
Literary Agent
Last updated: March 22, 2021
Literary Agency
Categories
Nonfiction
Nonfiction Books
Arts
History
Literature
Memoir
Narrative Nonfiction
Philosophy
Politics
Description
Actively building a list of authors of literary fiction and narrative non-fiction. Interested in essays and longform narratives that have a distinctive voice. Also partial to an exquisitely written memoir, ideally one that weaves in art, literature, history, politics or philosophy.
Approaches
How to approach
Online submission system
What to send
Query
Synopsis
Writing sample
Author
User feedback
There is not yet any feedback for Angelique Tran Van Sang.
If you have had any contact with Angelique Tran Van Sang (or have any in future), remember to leave feedback – whether positive, negative, or neutral – to help other users.
Notes for Angelique Tran Van Sang
Add
Note
Show
Notes
Hide
Notes
List
Notes
Notes