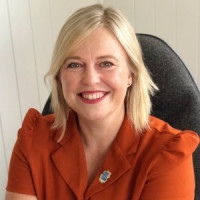 Alex Adsett
Literary Agent / Consultant
Last updated: March 15, 2023
Literary Agency
Categories
Adult
Fiction
Novels
General, and in particular
Crime
Fantasy
Romance
Science Fiction
Nonfiction
Nonfiction Books
Narrative Nonfiction
Children's
Fiction
Chapter Books
General
Early Readers
General
Middle Grade
General, and in particular
Fantasy
Science Fiction
Picture Books
General
Young Adult
Fiction
Novels
General, and in particular
Crime
Fantasy
Romance
Science Fiction
Description
Always seeking amazing manuscripts, with a focus on fiction and narrative non-fiction, especially SFF, crime and romance, for all ages from picture books to adults. Accepts submissions from authors in Australia, New Zealand, SE Asia and the Pacific only.
Costs
Offers services that writers have to pay for
Provides commercial and strategic advice to authors and independent publishers, particularly regarding publishing contracts.
Approaches
How to approach
Query Manager
By referral
What to send
Query
Author bio
Synopsis
Online
User feedback
There is not yet any feedback for Alex Adsett.
If you have had any contact with Alex Adsett (or have any in future), remember to leave feedback – whether positive, negative, or neutral – to help other users.
Add
Note
Show
Notes
Hide
Notes
List
Notes
Notes