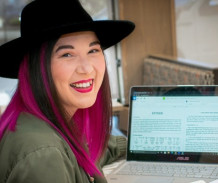 M
____

B

____

Literary Agent
[ To view the full details you need to subscribe or log in ]
Last updated: November 20, 2023
Literary Agency
Categories
Nonfiction
Nonfiction Books
Bible Studies
Christian Living
Christianity
Evangelism
Family
Military
Spirituality
Reference
Christianity
Description
I am interested in nonfiction books. Specifically, I am most excited about pursuing projects in Bible study, reference, theology, Christian living and devotionals, spiritual formation, the integration of work and faith, marriage and family, church life, ministry, leadership, evangelism, and missions.
Approaches
How to approach
Email
What to send
Proposal
Contact
User feedback
There is not yet any feedback for M____ B____.
If you have had any contact with M____ B____ (or have any in future), remember to leave feedback – whether positive, negative, or neutral – to help other users.
Add
Note
Show
Notes
Hide
Notes
List
Notes
Notes