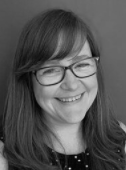 A
___

G

_____

Assistant Agent / Editor
[ To view the full details you need to subscribe or log in ]
Last updated: March 15, 2023
Literary Agency
Categories
Children's
Fiction
Chapter Books
High Concept
Middle Grade
Adventure
Picture Books
General
Description
Would love to see warm, funny and engaging picture books, high concept chapter books with a strong hook and middle grade fiction that really knows its audience and offers a sense of adventure.
Approaches
How to approach
Word file email attachment
What to send
Query
Author bio
Market info
Synopsis
Writing sample
User feedback
There is not yet any feedback for A___ G_____.
If you have had any contact with A___ G_____ (or have any in future), remember to leave feedback – whether positive, negative, or neutral – to help other users.
Add
Note
Show
Notes
Hide
Notes
List
Notes
Notes