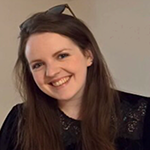 K
___

W

____

Associate Agent
[ To view the full details you need to subscribe or log in ]
Last updated: July 31, 2022
Literary Agency
Literary Agent / Company Director
Categories
Nonfiction
Nonfiction Books
20th Century
Commercial
Current Affairs
History
Music
Popular Science
Description
Actively building her list. She's on the lookout mainly (although not exclusively) for commercial non-fiction, with a particular interest in music titles, history and broad-spectrum popular science, and anything that feels like a fresh and original way of looking at the world. She is especially drawn to 20th and 21st century affairs, and welcomes anything from anyone willing to speculate on what comes next.
Approaches
How to approach
Email
What to send
Query
Synopsis
Writing sample
User feedback
There is not yet any feedback for K___ W____.
If you have had any contact with K___ W____ (or have any in future), remember to leave feedback – whether positive, negative, or neutral – to help other users.
Add
Note
Show
Notes
Hide
Notes
List
Notes
Notes