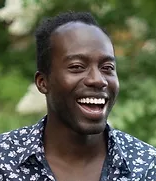 K
____

A

_________

Literary Agent
[ To view the full details you need to subscribe or log in ]
Last updated: July 24, 2020
Literary Agency
Categories
Adult
Fiction
Novels
Nonfiction
Nonfiction Books
New Adult
Fiction
Novels
Nonfiction
Nonfiction Books
Description
Looking for fiction and nonfiction across most genres, though he has a special passion for new adult.
Approaches
How to approach
In the body of an email
What to send
Query
Writing sample
Contact
User feedback
There is not yet any feedback for K____ A_________.
If you have had any contact with K____ A_________ (or have any in future), remember to leave feedback – whether positive, negative, or neutral – to help other users.
Notes for K____ A_________
Add
Note
Show
Notes
Hide
Notes
List
Notes
Notes