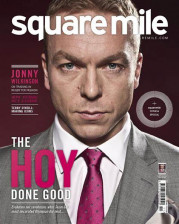 S
_____

M

___

Magazine

Magazine
Established: 2005
[ To view the full details you need to subscribe or log in ]
Last updated: June 23, 2022
Magazine Publisher
Categories
Nonfiction
Articles
Arts
Cars
Films
Fitness
Food and Drink
Health
Investments
London
Music
Property / Real Estate
Sport
Technology
Travel
Interviews
General
Description
Luxury lifestyle magazine targeting wealthy men working in London's financial districts.
Offers
Print magazine publication
Online
Editor
User feedback
There is not yet any feedback for S_____ M___ Magazine.
If you have had any contact with S_____ M___ Magazine (or have any in future), remember to leave feedback – whether positive, negative, or neutral – to help other users.
Notes for S_____ M___ Magazine
Add
Note
Show
Notes
Hide
Notes
List
Notes
Notes