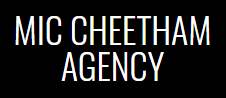 M
__

C

_______

Literary Agency

Literary Agency
Established: 1994
[ To view the full details you need to subscribe or log in ]
Last updated: June 1, 2023
Categories
Nonfiction
Nonfiction Books
Description
Agency with a deliberately small list. Only takes on two or three new writers each year. New writers are advised to acquaint themselves with the work of the writers currently represented by the agency before submitting their own work.
Approaches
How to approach
Email
What to send
Query
Outline
Writing sample
Author bio
Online
Literary Agents
Location
6
_
G
______
W
__
L
_____
W
__
5
__
United Kingdom
User feedback
There is not yet any feedback for M__ C_______ Literary Agency.
If you have had any contact with M__ C_______ Literary Agency (or have any in future), remember to leave feedback – whether positive, negative, or neutral – to help other users.
Notes for M__ C_______ Literary Agency
Add
Note
Show
Notes
Hide
Notes
List
Notes
Notes