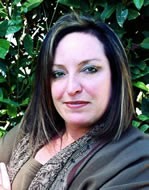 J
___

M

___

Literary Agent
[ To view the full details you need to subscribe or log in ]
Last updated: November 27, 2022
Literary Agency
Categories
Fiction
Novels
Commercial
Folklore, Myths, and Legends
Food
Gothic
Historical Fiction
Horror
Magical Realism
Mystery
Psychological Suspense
Romance
Romantic Comedy
Speculative
Thrillers
Upmarket
Nonfiction
Nonfiction Books
Comedy / Humour
Crime
Current Affairs
Health
History
Memoir
Music
Narrative Nonfiction
Nutrition
Politics
Popular Culture
Science
Social Commentary
Sport
Description
Looking for fiction and non-fiction by unrepresented voices, BIPOC and Latinx writers, disabled persons, and people identifying as LGBTQ+, among others. She is interested in commercial and upmarket fiction, with an emphasis on mysteries, thrillers, Gothic, horror, romance, speculative fiction, and historical fiction. She loves food-centric novels, no matter what the genre. She is looking to find more rom coms with a fresh voice, perspective and a strong hook. When it comes to suspense she likes it dark and psychological. In nonfiction, she is looking for authors with a big, timely, smart message. She'd like to see work that does a deep dive into subcultures and social commentary as well as historical projects that look at big picture issues. She is looking for non-fiction projects in the areas of current events, true crime, science, history, narrative non-fiction, sports, politics, health and nutrition, pop culture, humor, music, and very select memoir.
Approaches
How to approach
Query Manager
Online
User feedback
There is not yet any feedback for J___ M___.
If you have had any contact with J___ M___ (or have any in future), remember to leave feedback – whether positive, negative, or neutral – to help other users.
Add
Note
Show
Notes
Hide
Notes
List
Notes
Notes