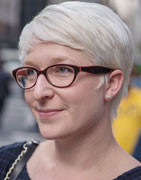 E
____

C

_____

Literary Agent
[ To view the full details you need to subscribe or log in ]
Last updated: June 22, 2022
Literary Agency
Categories
Nonfiction
Nonfiction Books
Culture
History
Memoir
Narrative Nonfiction
Science
Description
Most interested in well-written narrative non-fiction (particularly trade-friendly history, cultural studies, and science) as well as character-driven literary fiction. While she will consider memoir, please note that she is very selective in this genre.
Approaches
How to approach
Query Manager
By referral
Online
User feedback
There is not yet any feedback for E____ C_____.
If you have had any contact with E____ C_____ (or have any in future), remember to leave feedback – whether positive, negative, or neutral – to help other users.
Add
Note
Show
Notes
Hide
Notes
List
Notes
Notes