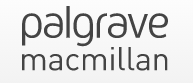 P
_______

M

________

Book Publisher
[ To view the full details you need to subscribe or log in ]
Last updated: October 17, 2020
Book Publisher
Categories
Academic
Nonfiction
Nonfiction Books
Business
Culture
Economics
Environment
Films
Geography
Health
History
International
Journalism
Language
Literature
Media
Neuroscience
Philosophy
Politics
Psychology
Sociology
TV
Theatre
Reference
Business
Philosophy
Professional
Nonfiction
Nonfiction Books
Business
Management
Description
Download proposal form from website and submit by email to relevant editorial contact.
Approaches
What to send
Query
Submission Form
Author bio
Writing sample
Online
Book Publisher
User feedback
There is not yet any feedback for P_______ M________.
If you have had any contact with P_______ M________ (or have any in future), remember to leave feedback – whether positive, negative, or neutral – to help other users.
Notes for P_______ M________
Add
Note
Show
Notes
Hide
Notes
List
Notes
Notes