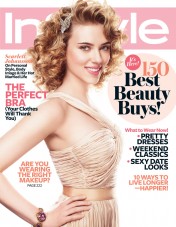 I
_

S

____

Magazine
Established: 2001
[ To view the full details you need to subscribe or log in ]
Last updated: February 22, 2021
Magazine Publisher
Categories
Nonfiction
Articles
Beauty
Celebrity
Fashion
Hairstyles
How To
Lifestyle
Politics
Popular Culture
Social Issues
News
General
Description
Magazine providing readers with a mix of fashion and beauty advice and celebrity news and lifestyle.
Online
User feedback
There is not yet any feedback for I_S____.
If you have had any contact with I_S____ (or have any in future), remember to leave feedback – whether positive, negative, or neutral – to help other users.
Add
Note
Show
Notes
Hide
Notes
List
Notes
Notes