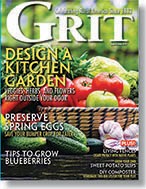 G
___
Magazine
Established: 1882
[ To view the full details you need to subscribe or log in ]
Last updated: March 16, 2020
Categories
Nonfiction
Articles
Farming
Gardening
Rural Living
Urban Farming
Description
Family magazine distributed across America, with a positive approach to life, providing a voice for rural lifestyle farmers. Potential contributors must be knowledgeable on rural life. Send query in first instance, preferably by email (with the word "Query" in the subject line).
Extents
Articles
Up to 1,500 words
Approaches
How to approach
Word file email attachment
What to send
Query
Don't send
Full manuscript
Online
Editorial Director
Location
1
___
S.W. 4
___
S
_
.
T
_____
, K
_
6
____
United States
User feedback
There is not yet any feedback for G___.
If you have had any contact with G___ (or have any in future), remember to leave feedback – whether positive, negative, or neutral – to help other users.
Add
Note
Show
Notes
Hide
Notes
List
Notes
Notes