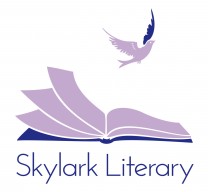 S
______

Literary

Literary Agency
[ To view the full details you need to subscribe or log in ]
Last updated: April 11, 2021
Professional Body
Categories
Children's
Fiction
Chapter Books
Early Readers
Middle Grade
Description
Handles fiction for children, from chapter books for emerging readers up to young adult / crossover titles. No picture books. Send query by email with one-page synopsis and full ms. No postal submissions.
Approaches
How to approach
Word file email attachment
What to send
Full text
Synopsis
Online
Literary Agents
Location
1
_
P
______
W
________
S
_____
K
___
9
__
United Kingdom
User feedback
There is not yet any feedback for S______ Literary.
If you have had any contact with S______ Literary (or have any in future), remember to leave feedback – whether positive, negative, or neutral – to help other users.
Notes for S______ Literary
Add
Note
Show
Notes
Hide
Notes
List
Notes
Notes