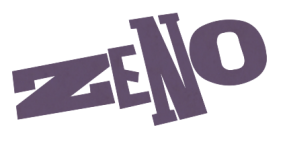 Z
___

Agency Ltd

Literary Agency
Established: 2008
[ To view the full details you need to subscribe or log in ]
Last updated: August 23, 2019
Professional Body
Categories
Subjects
Autobiography; Cookery; Crime; Fantasy; Health; History; Horror; Lifestyle; Nature; Science Fiction; Society; Suspense; Thrillers; Women's Interests; Commercial; Literary
Markets
Adult; Children's; Young Adult
Description
London-based literary agency specialising in Science Fiction, Fantasy, and Horror, but expanding into other areas such as crime, thrillers, women's fiction, and young adult fiction. Adult fiction must be at least 75,000 words and children's fiction should be at least 50,000 words. Send query by email with synopsis up to two pages, and first three chapters (or approximately 50 double-spaced pages) as attachments in .docx or .pdf format. No submissions by post.
Online
Literary Agents
Location
P
_______
H
___
B
_______
C
_____
, 1
__
G
_________
A
_____
L
_____
N
__
8
__
United Kingdom
User feedback
There is not yet any feedback for Z___ Agency Ltd.
If you have had any contact with Z___ Agency Ltd (or have any in future), remember to leave feedback – whether positive, negative, or neutral – to help other users.
Notes for Z___ Agency Ltd
Add
Note
Show
Notes
Hide
Notes
List
Notes
Notes