Writing Insights: Is it better to send an agent a full manuscript or a query letter?
authorlink.com – Sunday October 2, 2022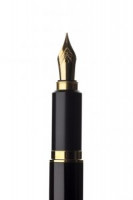 Word of caution. Never send a full manuscript to a literary agent unless that person has asked you to specifically do so. First send a query letter, but there are a number of steps you'll want to take before you query anybody.
Start with some serious research. Make a list of ten or twenty agents who seem to be a fit for your material. Then study up on each one. Does the target agent(s) handle subjects or categories similar to yours? Visit their website. What titles have they represented? Is your manuscript too similar to a book the agent just recently represented. If so, they probably won't be interested in your work. Can you find out anything about what the agent likes or doesn't like, professionally? Has that person done any articles you can read or given any speeches that might give you some clues.
To read the full article on authorlink.com, click here