Writing A Book: 5 Steps To Get Published
webwriterspotlight.com – Friday July 21, 2023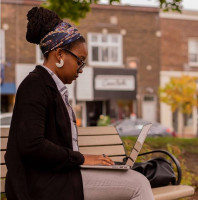 Writing a book is like assembling a puzzle. When you dump the puzzle pieces out, you grab for the ones that go together. You collect edge pieces and snap a few together here and there.
You have a plan - a process for solving the puzzle. Without one, you risk ending up with random clusters of puzzle pieces and gaps in the puzzle's outline.
However, we know that creatives sometimes balk at processes. We applaud independence, but we also know sometimes you'll need more than a bunch of puzzle pieces (or in this case, words) to write a successful book and get published.
To read the full article on webwriterspotlight.com, click here