Why are women now dominating the literary landscape?
irishtimes.com – Thursday July 30, 2020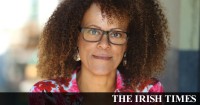 he past few years have been a boon for women novelists, often young and often literary debutantes. Sally Rooney is the standard bearer of this trend. And though we should resist comparisons between two successful female writers simply for the sake of it, snapping at Rooney's ankles is Naoise Dolan (28) with her accomplished (if slightly naive) debut Exciting Times.
Dolan's refreshingly sharp perspective on how women are perceived, coupled with Rooney's stratospheric success, and Anna Burn's Milkman winning the Man Booker Prize in 2018 all point to one thing: books by, and about, women are in vogue.
This upsurge in commercial success and critical acclaim is not just the preserve of Irish women, of course. In 2019 the Booker Prize was awarded to two women (that the award was split between Margaret Atwood and Bernardine Evaristo was a disappointingly lazy cop-out from the judges and no comment on the inimitable talents of either author). And so too this year the Booker Prize longlist contains just four men out of the total 13. Women's domination of the literary landscape seems all but complete. But of course it raises the question: Why? And why now?
To read the full article on irishtimes.com, click here