What is the difference between traditional publishing, self publishing?
pe.com – Friday February 14, 2020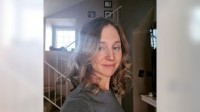 I used to imagine myself standing at a forked path, manuscript in hand, wondering whether to pursue self-publishing or traditional. I pored over websites analyzing the pros and cons of each.
What these resources don't convey, though, is that these are not the only two publishing routes that exist, and that increasingly, other options are blurring the boundaries between what seemed like two distinct choices.
Traditional publishing used to just be "publishing." There were a limited number of people in the world who had access to the physical resources needed to print and distribute a book so they acted as gatekeepers. Of course, people have hand-written and distributed writing for a long time, but publishing houses, with Richard Hoe's patent of the first rotary press in 1846, could circulate paperbacks, introduced to the United States only one year earlier.
To read the full article on pe.com, click here