We're winning the war on Word, fellow writers. Enjoy the freedom
theguardian.com – Sunday October 28, 2018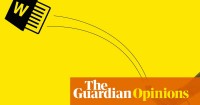 In a grim political season, there are signs that journalists are successfully challenging at least one odious tyrant.
In Slate, Rachel Withers has reported that in newsrooms throughout the United States, Microsoft Word is finally giving way to other programs, including Google Docs.
Some of the journalists Withers interviewed mentioned costs – Word may have become cheaper but in straitened modern newsrooms it's hard to compete with free.
Others mentioned Google's superiority as a platform for collaborative work. This is true, and it hints at a broader truth – Word is no longer fit for the purposes that many writers and editors need it to fulfil.
Word was launched in 1983. Then it was quite a simple program, running in DOS, and it emerged into a rich ecology of programs designed for writing.
To read the full article on theguardian.com, click here