Trauma is everywhere. Write about it anyway.
theatlantic.com – Sunday June 5, 2022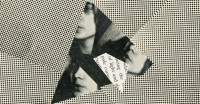 Every day—through TikTok, Instagram, and Zoom—the internet forces us to think about how we present ourselves to the world, giving us endless opportunities to construct our identities anew. Little wonder, perhaps, that the personal feels ubiquitous in contemporary writing, too, with a slew of publications that draw from, or appear to draw from, the lives of their authors. (Think of the novels of Douglas Stuart, the essays of T Kira Madden, and the poems of Ocean Vuong, all writers who mingle personal experiences with exceptional creative writing.) But in the past few years, I'd argue that another driving force has been behind much personal writing: the many traumas of recent vintage, including the pandemic, racist violence, and the mental-health crisis. As these events have piled up, my writing students have become more interested in rendering their own experiences—especially the painful ones.
Melissa Febos is at the vanguard of this particular boom in confessional writing, and she is the guide I point my students to when they want to write in this style. She's best known for her nonfiction: Whip Smart, Abandon Me, and last year's Girlhood, a masterful analysis of growing up female, which won the National Book Critics Circle Award for Criticism. Febos is an engaging, cerebral writer who mingles what might seem like familiar ingredients—research, interviews, cultural critique, and personal anecdotes—in surprising ways. Her latest book is Body Work, an essay collection that sets out to teach the craft of personal writing by not only showing us how to capture the difficult, intimate details of our lives, but also arguing for why we should pursue the practice in such a challenging time.
To read the full article on theatlantic.com, click here