Tips From Publishers: How Authors Can Improve Their Chances Of Getting Published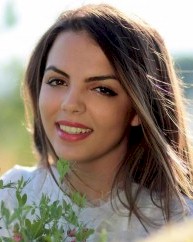 By Hollie Jones
Freelance Blogger
firstwriter.com – Wednesday July 17, 2019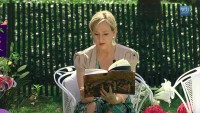 What are the odds of an author getting a book published? According to literary agent Chip MacGregor, the chances could be as low as 0.0065%. If you want to be one of the few writers who are able to make a book and see it on the shelves, you have to get it in front of publishers and give them something they can work with. From finding the right niche to getting an agent, here's what you can do to improve your chances of getting published.
Find a popular book format and niche
Some types of book are harder to sell to publishers than others – collections of poetry, memoirs, and long novels (more than 100,000 words) are often tricky to get picked up. While you're still fighting to get into a position where you'll be published just because of your name, you should write within a popular niche and in a medium that's easy to sell.
Newsjacking is one way of finding hot topics. For instance, if you're writing for an American audience you could pick Donald Trump, if you want to reach European readers you might choose Brexit, or if your aim is to go global it could be on transgender rights.
You could also look for the top-selling categories in Amazon. Ultimately, what's important is that you make it easier for publishers to agree to run your book by giving them a format and a niche they can work with.
Create a literary series
Since the release of the first book in 1997, the Harry Potter novels have become one of the best-selling book collections on the planet. While achieving the same level of success as J. K. Rowling will be difficult for any author, following Rowling's lead by writing a series can improve your chances of getting your book published.
Unlike a stand-alone novel, a literary series provides publishers with a long-term asset – if the first book is popular then a fan base is built which will buy the rest. Fantasy books are ideal for serializing, with George R.R. Martin's Game of Thrones, and Glen Cook's Black Company both great examples (alongside Harry Potter). A word of caution, though: even J. K. Rowling found it difficult to get published at first!
Master the art of self-editing
Most manuscripts pitched to publishers don't get read at all, and those that do are often given very little reading time. To give yourself the best shot at getting published, you need to make sure that when a publisher reads your manuscript they have no reason to bin it — and that means mastering the art of self-editing. Even something as simple as failing to trim your paragraphs can sink your chances.
Self-editing is a skill some writers are born with, but which most have to learn. If you're part of the larger camp of first-time authors, you can try using novel editing services to get valuable feedback, then pay close attention to the comments and use the situation to learn how to edit your own work. If you prove that you can deliver a book with the rough edges smoothed out, you'll find that publishers will be much more likely to approve your pitches.
Get yourself an agent
Agents get a bad rep in many industries, with many painted as talentless cash vacuums. However, a well-connected agent can provide a valuable bridge between authors and publishers. So, how do you find the right (or indeed any) publisher for your book? By investing in a copy of firstwriter.com's Writers' Handbook.
The Writers' Handbook is an annual directory for writers and includes more than one thousand industry contacts within the publishing industry. If you don't want to spend £12 / $18 on a book, you can get online access to over 6,000 markets at firstwriter.com for just £3 / $4.50. Once you have your agent you'll have a salesperson in place who can use their contacts in the publishing world to boost the chances of your book hitting the shelves.
Life as an author can be thankless, stressful, and depressing – for every great manuscript that's published there are countless others which go unread, regardless of how good they are. To increase your chances of being one of the authors that makes it, follow the tips in this article and let your literary gifts do the rest.
About the Author
Hollie Jones is an expert lifestyle blogger who lives for writing. Hollie's drive, passion and background come from the arts and media sectors. You can read her latest blog posts on Hollie and the Ivy, where she shares tips and advice about her passions while having a lot of fun along the way.