The one piece of advice every aspiring author needs to know
independent.co.uk – Sunday August 5, 2018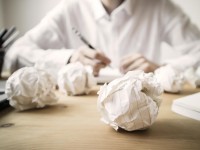 If you are one of the millions of people who aspire to be a published author, I have some writing advice for you: never listen to writing advice.
Not that it's easy to avoid. If you go on Twitter and follow the hashtag #amwriting you'll get more unsolicited advice than you know what to do with. Do this, do that, don't on any account do the other. Everyone it seems, has some rules for you to follow.
Which is hardly surprising, as literally almost everybody is writinga book. And I use the phrase "literally almost everybody" advisedly. At the BookExpo America conference in 2015, author Jane McGonigal claimed that 90 per cent of young people in the US say they want to write a book.
To read the full article on independent.co.uk, click here