Publishers who want new readers must challenge their genre boundaries
thebookseller.com – Tuesday August 1, 2017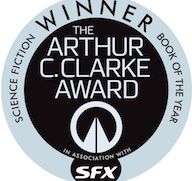 By now you'll most likely have heard of The Underground Railroad by Colson Whitehead.
The American writer's alternate history novel is less a subterranean secret, more a juggernaught of buzz that's currently crossing genre borderlines with the speed of a runaway express.
Winner of the Pulitzer and the National Book Award, Booker long-listed, lauded by Oprah and feted as "fantastic" by Barack Obama (the last book he read in the White House, and thus allegedly the last book read by a US President to date), The Underground Railroad has just added the 2017 Arthur C. Clarke Award for science fiction literature to its roster of accolades.
To read the full article on thebookseller.com, click here