Publish and be cancelled
thecritic.co.uk – Wednesday June 8, 2022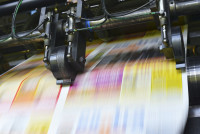 Unreadable and insufferable woke academics are boycotting the publishers that grudgingly print their inane work
Why do publishers publish the books they do? The answer seems obvious: they publish what they think will sell because they have to make money, unless they have the luxury of being some heavily subsidised university press, or a publisher of poetry ("the invisible link that connects literature and poverty", to adapt Hazlitt). Most will, to some degree, specialise in certain areas — be it in terms of subject matter, type of book or both — because one needs to know a market well and establish one's presence in that market before one can realistically expect to make money, or at least keep afloat.
Ultimately, however, that is really no answer. Inevitably, the personal interests, contacts, judgement and worldview of the editors and publishers involved will be the most fundamental factors that shape the output of a publisher, even if commercial considerations always remain a limiting factor.
Any press needs its share of bestsellers, but it's far from unknown for publishers to take on individual books that they calculate are likely to lose them money, or at least are unlikely to be very profitable, for a whole number of reasons: perceived prestige or reputational enhancement, personal commitment to a cause, whimsy — and so on. Certainly, a pure, abstract desire to make money is not the major factor (if riches beyond the dreams of avarice are one's aim, then publishing will be a life-long disappointment).
To read the full article on thecritic.co.uk, click here